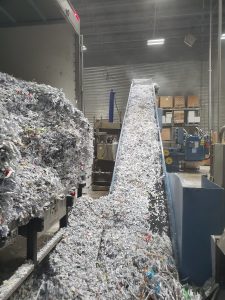 Data Shredding Services of Texas, Inc. provides Plant Based "Off-Site" Document Shredding Services throughout the Houston, Dallas, Fort Worth, San Antonio, and Austin Metropolitan areas for both residential and commercial customers.  Data Shredding Services of Texas, Inc. is a "AAA" certified member of the National Association for Information Destruction for Mobile and Plant Based "Off-Site" Destruction Services.   
Plant Based or Off-Site Shredding is a service option available to our customers who are looking for a routine on-going type of scheduled service or for those looking for a one-time purge or cleanout of their confidential material.  Although this option is perfect for large volume projects no job is too big or too small when considering this option.  Due to our certified process and procedures Off-Site Shredding is now so secure that it is the most common method of destruction selected by our Routine Service as well as Purge or Cleanout customers.  Each of our service vehicles are GPS tracked and monitored throughout the day by our Operations Managers for security and efficiency.  Once your material arrives at one of our NAID "AAA" Certified destruction facilities your material is monitored 24 hours a day throughout the entire shredding process.   Our destruction facilities are access controlled and monitored 24 hours per day 352 days per year!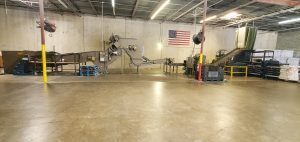 Once the shredding process is complete the material is baled and sent to various paper mills for recycling.  As a NAID "AAA" certified provider we have strict agreements in place with our paper mills which prohibit the reuse of any kind of the shredded material.  We do not sell, use, or donate any of our customers shredded paper for packaging, animal bedding, or etc.  As with all of our secure destruction services you are provided a Certificate of Destruction along with your invoice to maintain for your records. 
For more information regarding our Plant Based otherwise known as Off-Site Shredding Services please contact us today!