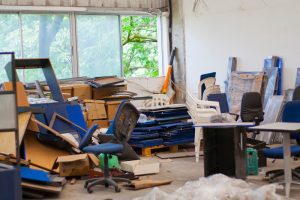 We specialize in commercial "Junk Removal and Office Cleanout Services" for Houston, Dallas, Fort Worth, San Antonio, and Austin metropolitan area Commercial Property Managers, Businesses, and other Organizations wishing to dispose of unwanted office waste or junk. We will remove office equipment, furniture, and other unwanted items that tenants often leave behind or that your business/organization is no longer in need of.
We understand that many of our customers have storage units at locations separate from their places business and provide full service to these accommodations as well. Our service representatives will be happy to meet with you at your storage on a scheduled date and time to assist with the removal of your unwanted items from these facilities as well.
Common Office & Junk Removal Items
Desks
Credenzas
Cubicles
File Cabinets
Couches & Loveseats
Tables & Chairs
Conference Tables
Wheels & Tires
Electronics
Monitors & Keyboards
Printers, Scanners & Copiers
Computers (Hard Drive Destruction Always Recommended)
Sorted Office Paper
Shelving & Pallet Racking
Exercise Equipment
Other Items Upon Request
In the process of providing secure document shredding services to our customers we found that many of our clients who were purging or cleaning out their old records and other items were also in need of a service to discard of other items as well. In an effort to accommodate the need of our customer base we began offering Junk Removal and Commercial Cleanout Services as an extended component of our service abilities. At Data Shredding Services of Texas, Inc. we are always trying to improve upon our services and look for new and improved ways to accommodate our customers!
For more information or to request a quote please contact us today for more information or simply fill out our online Request a Quote Form.