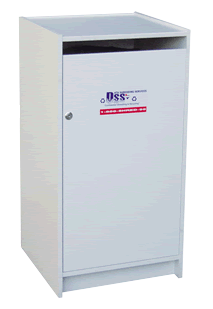 Standard Console: 20″ x 20″ x 37″ (d, w, h)

Our Standard Consoles allow employees to drop their documents through a narrow receiving slot along the upper face. These consoles remained locked and can only be accessed by your organizations designated contact or a Data Shredding Service Representative. The standard consoles have a capacity of approximately 100 pounds of loose documents. These consoles are aesthetically pleasing and easily blend with office décor. They are locked and usually stored near copy area or open area near workspaces.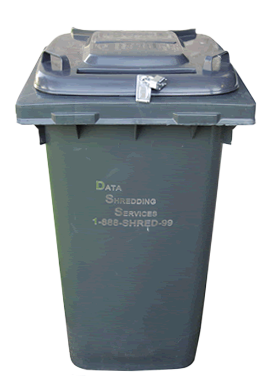 64-Gallon Media Bins: 29″ x 24″ x 41″

Our 64-gallon collection bins are nearly identical to the 95-gallon bins but hold approximately 200 pounds of loose material.
Data Shredding Services Dallas uses the highest quality durable containers available to the document destruction industry.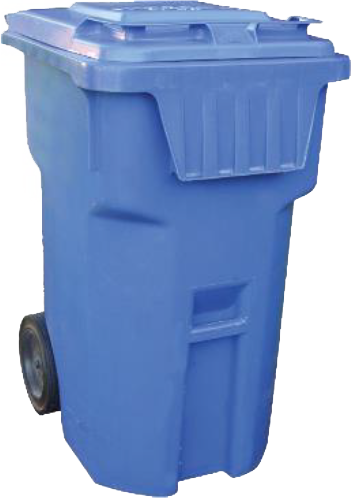 95-Gallon Blue Bin: 33″ x 27″ x 45″

Our 95-Gallon Blue Bins are large capacity bins designed to hold approximately 300 pounds of loose material. They are locked and usually stored in a secured area or large open area. These bins allow employees to discard their documents through a narrow opening on the lid of the container, and a padlock secures these bins. For larger volumes of documents, the padlock can be removed and the lid opened for easier access.